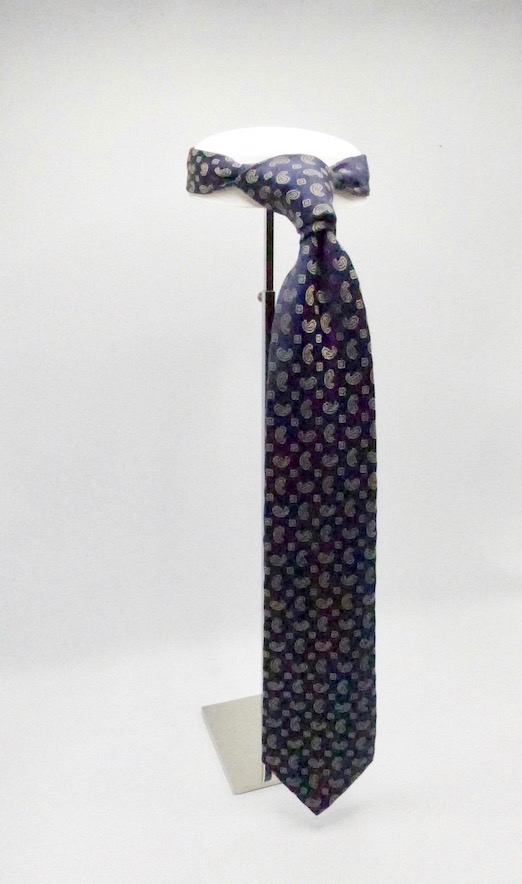 Classic Paisley
This is a classic blue paisley necktie. Never wrong. Always elegant.
It is 100% silk, of course -- and the fabric comes from a small, family owned, mill outside Lake Como, Italy. The quality is superb.
The tie in the photo is on the wide side, 3 1/2", but we can make it any size.