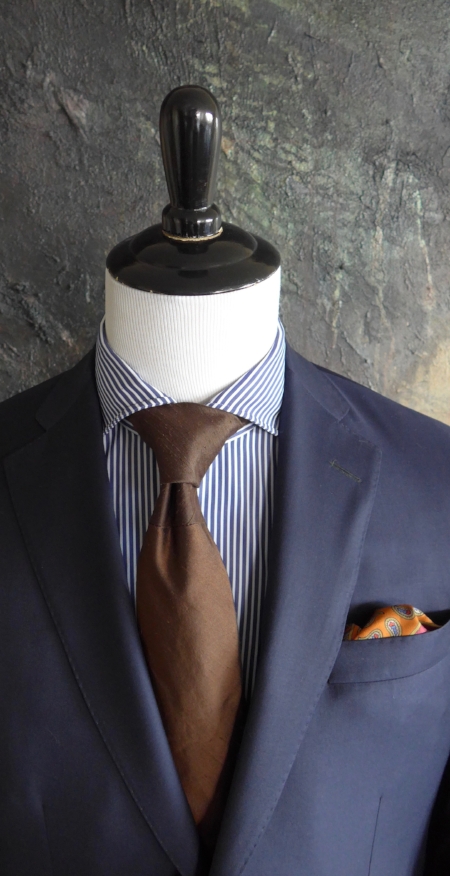 Brown / Brown
Brown doesn't get the credit it deserves. With the right blue or grey, for example, it is sophisticated and exciting. True style.
This tie is many of Shantung silk, which gives it a nice texture.
The tie in the image is 58' long and 3.5" wide -- but we are able to make to whatever size you desire.